Finding a Stockbroker
DISCLOSURE: This webpage may contain affiliate links. An affiliate link is a link which goes to a 3rd party website. After reviewing the information on the 3rd party website and if you choose to make a purchase, I would receive a small commission at no cost to you. You can read more on my Disclaimer page.

Here are some questions you can ask to help you find the best online stockbroker
There are numerous stockbrokers to choose from these days. While the main focus is on what is it going to cost you to complete a trade there are also a number of other questions you should be asking before you decide which firm to work with.
Some stock brokers cannot deal with registered plans which is a consideration for those who like to trade from their retirement plans. With a bit of searching you should be able to find a stockbroker which will work for you.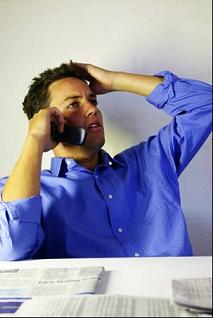 Questions you need to ask yourself
Before you begin, you should identify what type of trader you are. For example some of the questions you should ask yourself before you start looking for a broker are:
How many trades per month do I expect to place?
Am I more likely to buy penny stocks or blue chip stocks?
How will I be buying my shares: market, limit or on stop?
Will I need to enter good to closed orders?
Do I want the option of phoning an order in?
What type of accounts (registered, margin) will I be opening?
Will I be buying over the counter stocks?
How much money will I be depositing in this account?
Am I looking for a discount or full service broker?
Will I be using bracket orders?
Questions you need to ask a stockbroker
Things to watch out for when choosing a brokerage firm are:
Is there a surcharges for buying large quantities of shares?
Do I have to pay an extra charge for phone in orders?
Is there a volume discount if I buy a lot of shares?
Do you care about my household income?
What is the minimum account balance you require?
What are your trading fees?
Now that you have a rough idea of what you are looking for, you may want to look at a number of articles which compare the various online brokers. A good summary on US based brokers is published yearly by the American Association of Independent Investors.
Some of the more popular online trading firms are: Scottrade, Fidelity, E*Trade, TDAmeritrade, Charles Schwab, Interactive Brokers and Barclays. Fees range anywhere from $1.00 up to approximately $ 27.00 per trade. This range in stockbroker fees can have a major impact on your trading results.
Once you know what you want in a stockbroker and know what the brokerage firm offers you should be able to choose the firm that will match your trading style.
You Can be a Successful Trader
If you are interested in improving your trading results, take the first step and start to get educated now. If you are interested learning how stockbrokers and money management can improve your trading skills, take the first step and start to get educated now. Think of all of the benefits which will occur if you can improve your trading results today. The TRUTH about Trading for a Living - Lessons Learned from 1000 Traders
The TRUTH about Trading for a Living, written by David Graeme-Smith is based on the fact that he has supported and trained well over a thousand traders and seen all the common mistakes traders so often make. The book describes the difference between what the successful 10% of traders do as opposed to the 90% who end up losing enough money to make them quit.
This book can be understood by all levels of trader and will benefit the novice as much as the expert and is a "must read" whether you intend to trade for a living or not. David pulls no punches and tells you exactly what the real world of trading is all about. Any trader who does not do what is described in this book will almost certainly become one of the trading tragedies.
If you want to look at more ways you can improve your trading trading skills visit our other product offerings.